These manuals have become the industry standard in helping comply with EPA's requirements to have label information available for your applicators while handling or applying pesticides. Great for crop consultants!
1,880 pages

 of information
Handy 5-1/2" x 8-1/2" size
Contains the most popular custom-applied products
Revised just in time for the 2021 season

40%

of the labels revised for 2021
$18.40 each

(plus freight & tax)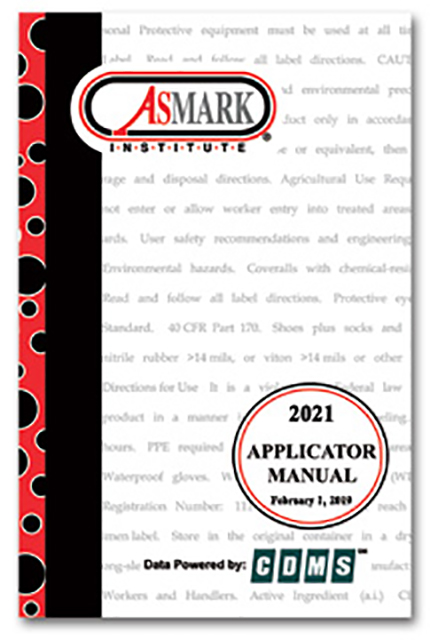 Designed Especially for Farm Centers
The Asmark Institute compiled 22 years of Safety Data Sheet requests into this comprehensive Twenty-second Edition which contains:
850+ SDS

 for the materials sold or used at Farm Centers

1,880 pages

 of information (8.5"x11")
Agricultural chemicals
Fertilizers
Shop Products
Fuel and Oil Products
Paints
Micronutrients
Maintenance Products
$42.40 each

(plus freight & tax)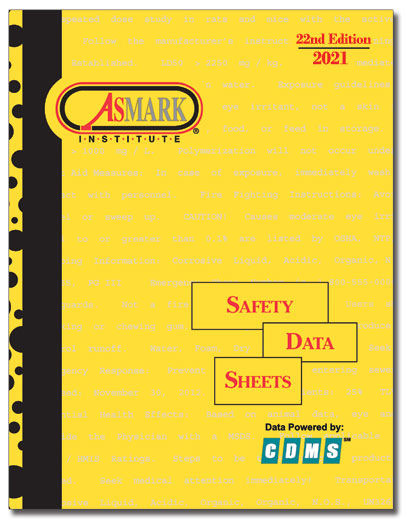 2020 Emergency Response Guidebook
Numerically indexed and color-coded, the DOT Emergency Response Guidebook helps emergency responders find viral information fast. It's also a great tool to aid in emergency preparedness, planning and training.
The DOT requires hazardous materials shipments to be accompanied by emergency response information (49 CFR 172.602). The 2020 ERG can help you meet this requirement. A copy of the 2020 ERG should be placed in each vehicle that transports a DOT hazardous material.
$2.75 each
(plus freight & tax)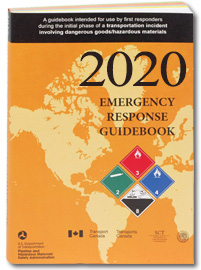 Vehicle Maintenance Central
Need help with your Vehicle Maintenance Files? You know you maintain your vehicles, but do you document it as required by the DOT? Proper vehicle maintenance and documentation results in less out-of-service time, violations and fines. VMC is a web-based tool that makes it simple and easy to track and document your vehicle maintenance files: *Notifications when service is due *SMART card makes it possible to transfer information from paper to electronic record *Stores part numbers for handy retrieval *Accessible 24/7/365 *Designed for a wide variety of equipment