2023 Short Course Programming Information
The 2023 CPM Short Course and MCPR Trade Show will be held at the Minneapolis Hilton hotel.  All programming, the trade show, and rooms will be at the Minneapolis Hilton for 2023.
Registration Types and Pricing: 

NOT FOR EXHIBITORS!
PRICING: 
Pre-registration pricing is as follows - onsite pricing will see an increase of $50.
$200 – General Admission
$210 – Applicator Recertification (Categories A & H)
$210 – Applicator Recertification (Categories A & C)
$250 – Applicator Recertification (Categories A, C & H)
$260 - TSP Session
*Cancellations and requests for refunds must be received in writing prior to 30-days before the event; refunds will be processed less a $50 administrative fee.  No refunds will be made within 30-days of the event or for no-shows.*
HILTON MINNEAPOLIS
The Hilton Minneapolis hotel offers a special room rate of $119/night if you book before December 11, 2023 or until the room block sells out – whichever comes first! You can make your Hilton Minneapolis hotel reservation online (below) or by phone at (612) 376-1000 and reference CROP.
8 AM - Registration Opens
10 AM - TSP Session
1 PM - MCPR Plenary Session
2 PM - Pesticide Applicator Recertification (Category H: Seed Treatment)
3 PM - Exhibit Hall in the Grand Ballroom (on the 3rd level) Opens with Ice Breaker Reception
3:30 PM - MCPR Annual Meeting (in Marquette Ballroom, 2nd level)
6:30 PM - Exhibit Hall in the Grand Ballroom Closes
6:30 AM - Registration Opens
7:30 AM - Pesticide Applicator Recertification
8 AM - General Session Crop Pest Management Short Course
9 AM - Exhibit Hall in the Grand Ballroom Opens
11:15 AM - Break and Opportunity to Visit the Exhibit Hall
12 PM - Lunch
1 PM - Concurrent Crop Pest Management Short Course Sessions
5 PM - Exhibit Hall in the Grand Ballroom Closes
7 AM - Registration Opens
8 AM - Concurrent Crop Pest Management Short Course Sessions
9 AM - Exhibit Hall in the Grand Ballroom Opens
11 AM - Exhibit Hall in the Grand Ballroom Closes
12 PM - Programming Ends (lunch on your own)
Trade Show Floor (included with registration)
* December 12th, 3 PM - 6:30 PM.
* December 13th, 9 AM - 5 PM.
* December 14th, 9 AM - 11 AM.
Ice

Breaker Reception

(included with registration)
Tuesday, December 12th at 3:00 PM
Come and celebrate the opening of the Trade Show floor!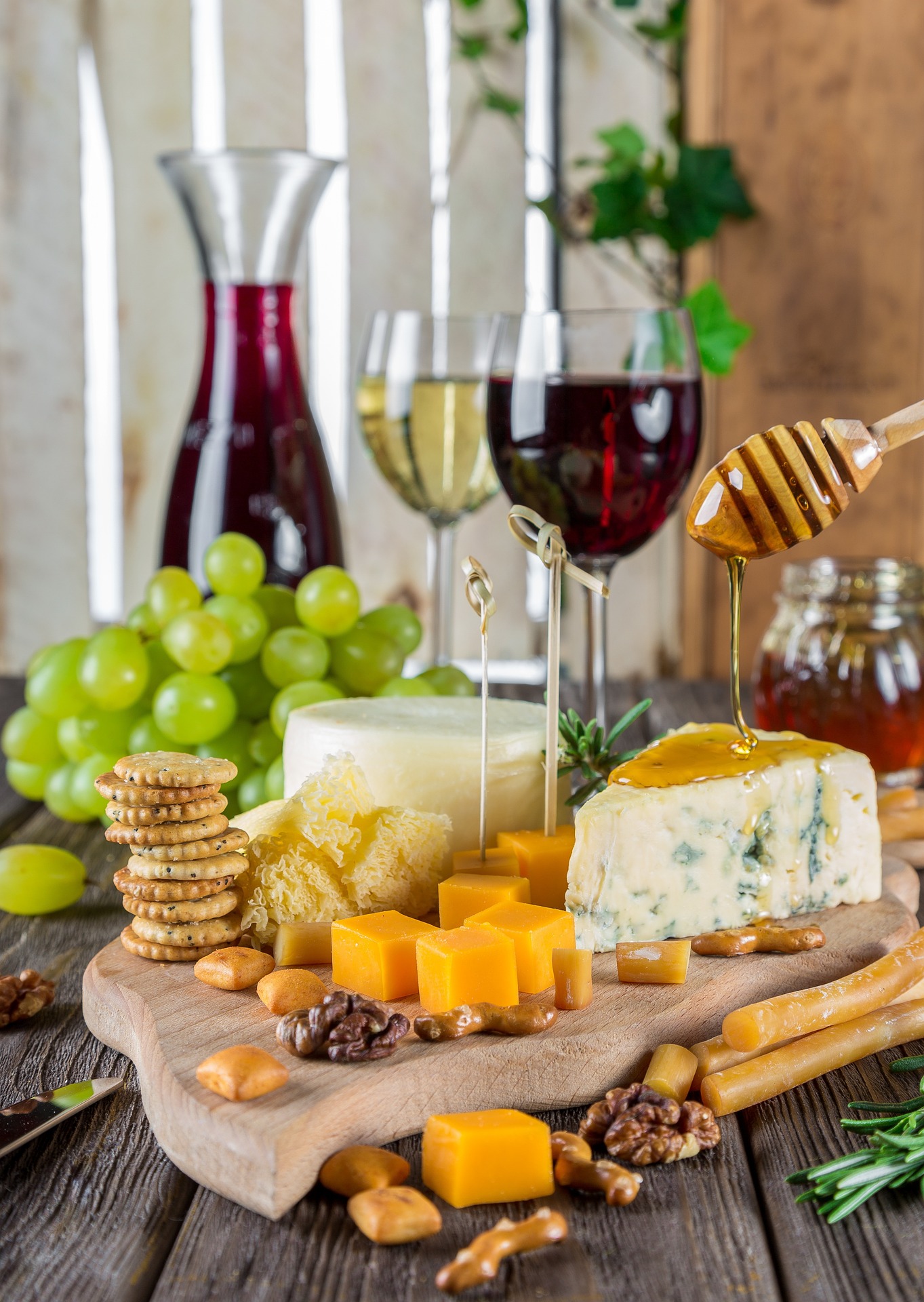 TECHNICAL SERVICE PROVIDER (TSP) TRAINING:
December 12th, 10 AM – 1 PM
This training will present the latest information from the USDA-Natural Resources Conservation Service (USDA-NRCS) on nutrient and pest management to TSPs certified in these categories in Minnesota. This session will focus on the latest tips for documentation that is needed for Nutrient Management (590) and Pest Management Conservation System (595) in the EQIP and CSP programs. The session will also include a segment on various Conservation Plan Activities (CPAs), Design and Implementation Activities (DIAs), and Conservation Evaluation and Monitoring Activities (CEMAs) associated with nutrient and pest management. Hear the latest information along with other updates on the TSP website, certification and recertification.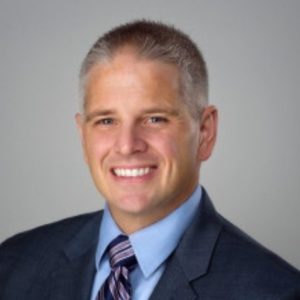 MCPR PLENARY SESSIONS
December 12th, 1 PM – 3:15 PM
Fertilizer Market Overview
Josh Linville, Vice President- Fertilizer, StoneX Financial Inc.- FCM Division
While the worst of the Black Swan/record high fertilizer price period appears to be behind us, there remains PLENTY of reasons to believe that volatility will remain the only constant in an ever changing fertilizer world.  Josh Linville, Vice President – Fertilizer for StoneX, will give an updated look at how the market came to be as well as what is being watched going forward.
Josh Linville is the Director of Fertilizer for StoneX Financial Inc. – FCM Division. Having grown up in Northwest Missouri on a family farm that raised row crops, tobacco and livestock, Josh brings a unique point of view to the fertilizer markets. With 20 years of experience in the fertilizer industry, Josh has operated in roles that have given him perspective on the market as a North American logistics specialist, a U.S.-based nitrogen producer, and General Manager of Trade in Melbourne Australia. Josh and his team, which spans around the world, have been hard at work educating the market on how to use fertilizer futures markets to not only offset price risk but also be able to sell products to farmers well before fertilizer producers release their physical sales programs.
High Impact Meteorology in Production Agriculture
Eric Snodgrass, Nutrien Ag Solutions Sr. Science Fellow and Principal Atmospheric Scientist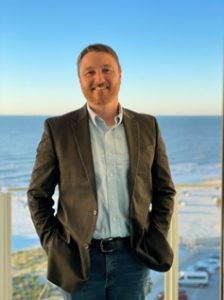 Weather risk in production agriculture is ubiquitous and the successful execution of a crop plan requires accurate weather forecasting and analysis. We plan our operations based on weather averages and our experiences over recent growing seasons, but each year presents a new set of weather challenges. In this talk we will focus on how to use the abundance of weather data to stay ahead to disruptive weather events. We will talk about the limits of predictability for weather events and learn about the resources available to monitor changes in the longer range forecasts. We will review the major lessons from the 2023 growing season and talk about the high impact events like widespread hail damage, Midwest and Southern US Drought, and the hurricane season. We will talk about the big seasonal drivers like El Niño and La Niña discuss the outlook for the next 3-9 months. We will finish with a discussion about the 2023-24 growing season in South America, which competes directly with major US commodity crops.
Eric Snodgrass is a Sr. Science Fellow and Principal Atmospheric Scientist for Nutrien Ag Solutions, where he develops predictive, analytical software solutions to manage weather risk for global production agriculture. He provides frequent weather updates that focus on how high-impact weather events influence global agriculture productivity. His current research uses machine learning to better understand field-level weather impacts on yields in the US and to increase confidence in long-range weather prediction. He presents his research as a featured speaker at over 120 conferences annually where he provides logistical guidance and solutions to weather sensitive financial institutions, farmers, commodity traders, and other stakeholders. He was recently awarded the Educator Award in 2023 for Distinguished Service to America's High Technology Agriculture by the Mid America Croplife Association.
Snodgrass is a co-founder of Global Weather and Climate Logistic, LLC and Agrible, Inc which were both acquired by Nutrien Ag Solutions in 2018. From 2006-2019, Eric was the Director of Undergraduate Studies for the Department of Atmospheric Sciences at the University of Illinois at Urbana-Champaign where he taught over 20,000 students across a wide range of course work in Atmospheric Science. He won many prestigious teaching awards at the University of Illinois including College of Liberal Arts and Sciences Teaching Excellence award, the Campus Teaching Excellence Award and the Campus Teaching Excellent Award in Online and Distance Education.
PESTICIDE APPLICATOR RE-CERTIFICATION 
December 12th, 2 PM – 4:45 PM and December 13th, 7:30 AM - 4 PM
These MDA-approved sessions are for applicators that need recertification credit in Categories A (Core), C (Field Crop Pest Management), and/or H (Seed Treatment). Workshop topics will include insect, disease, and weed updates, new pesticide safety topics, prevention of off-target movement of pesticides, and more.  Please bring your current license card with you.
Please note the start time on Wednesday, December 13th is 7:30 am!
Category A + H:  Attend December 12th from 2 pm to 4:45 pm and December 13th recertification sessions from 7:30 am to 11:15 am.
Category A + C:  Attend all December 13th recertification sessions (7:30 am to 4 pm).
Category A + C + H:  Attend all December 12th and December 13th recertification sessions.
Do You Need to Recertify? Please refer to your pesticide applicator license for your recertification due date. If the due date is 12/31/2023 then you will need to take a recertification workshop, or retest with MDA, by the end of 2023 in order to renew your license in 2024. You can also check the status of your license, including your recertification date, online at: http://www2.mda.state.mn.us/webapp/lis/default.jsp. For any licensing questions, please contact MDA at: 651-201-6615 or Pesticide.Licensing@state.mn.us.
Wednesday, December 13th and Thursday, December 14th
CROP PEST MANAGEMENT SHORT COURSE GENERAL SESSION
December 13th, 8 AM – 11 AM
There's No Easy Button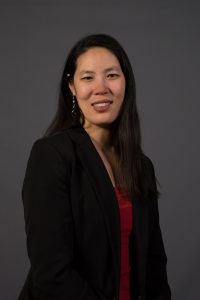 Janet Hou, BASF Corporation
There's no doubt about it – farming is an incredibly rewarding but hard job. It'd be great if some aspects of farming were just easier. Unfortunately, bringing effective crop protection solutions isn't one of them. This talk will go over just why aren't manufacturers bringing more new active ingredients and modes of action to the market at the pace we've experienced decades ago. We'll also talk about what challenges the current regulatory environment in the states and at the national level bring to new innovations and how chemical manufacturers are responding and adapting.
Janet Hou is a State Regulatory Affairs Manager with BASF, working in the Midwest and West to register crop protection products and address pesticide-related regulatory and stewardship issues. She has been with BASF since 2010, and living in Minnesota since 2013. Prior to joining BASF, Janet worked as a consultant for the US EPA in the energy and air quality sectors. Janet holds a B.A. in Environmental Sciences and Policy (Duke University), a M.S. in Applied Economics and M.P.S. in Natural Resources (Cornell University). When not working, Janet enjoys being outdoors as much as possible with her family and two dogs.
The Conservation Agronomy Nexus

Peter Mead, Agriculture Project Manager, The Nature Conservancy and Amy Robak, Lead Environmental Specialist, Centra Sota Cooperative
There is a growing movement in agribusinesses, government, and non-profit organizations recognizing the value of private-public partnerships when it comes to maintaining farm profitability and achieving environmental outcomes. At the same time, Minnesota is awash with unprecedented state and federal funding for conservation practices such as cover crops, reduced till, strip-till, no-till, nutrient management, conservation crop rotations, and more.
Amy and Peter will discuss one example of a private-public service-based model delivering technical and financial assistance to grower customers and the value to each partner, provide an overview of the services and resources available, and discuss opportunities for building similar programs and partnerships across Minnesota.
Peter Mead joined The Nature Conservancy in 2020 in a new role as the tri-state chapter's agriculture project manager, where he works to steward, facilitate, and leverage new and existing relationships with landowners, farmers, farmer advisors, conservationists, and supply chain partners to develop strategies and implement programs to accelerate adoption of sustainable practices, with a focus soil health, nutrient management, and emerging ecosystem service markets.
Peter has over two decades of experience in federal, state, local and private conservation delivery, a keen interest in regenerative agriculture, and has long been an advocate for private-public partnerships that offer farmer-friendly, practical, and profitable land management solutions that foster healthy soils, improve water quality, and build resiliency across Minnesota's agricultural sector.
Born and raised on a dairy operation in central Minnesota, Amy grew up around animal agriculture. After interning for the local NRCS/SWCD conservation office, she pursued a degree in Conservation Planning from the University of Wisconsin-River Falls. While working with Centra Sota Cooperative, Amy founded the Environmental Service Department, which focuses on helping producers across Minnesota implement conservation practices in their operations. Her technical skills include navigating the waters of government assistance, nutrient & pest management, and implementing soil health practices on a variety of farm types. Her work centers around developing private and public relationships to drive conservation efforts in Minnesota.  Amy was recently recognized by Successful Farming magazine as one of four women across the agriculture landscape whose work is making a difference by serving farmers.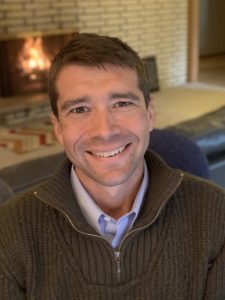 How to Not Lose a War Against Pests: A Strategy in 3 Parts

Joshua Stamper, Minnesota Department of Agriculture
Step 1: Don't run out of ammunition
Step 2: Don't fight a ground war against an insurgency
Step 3: Public opinion Matters
Joshua Stamper is the Division Director for the Minnesota Department of Agriculture. He hold a BS in Agriculture from Berea College and a MS in Agronomy from Kansas State University. Joshua has held positions in agribusiness in production research. He has also served as the Irrigation Extension specialist for the University before joining the Minnesota Department of Agriculture as Division Director. His past research involves evaluating anhydrous ammonia placement in irrigated and dryland scenarios and creating variable rate irrigation prescription maps to minimize leaching losses from fertilizer.
CROP PEST MANAGEMENT SHORT COURSE CONCURRENT SESSIONS
December 13th, 1 PM - 5 PM and December 14th, 8 AM - 12 PM