2022 Short Course Programming Information
The 2022 CPM Short Course and MCPR Trade Show will be held EXCLUSIVELY at the Minneapolis Hilton hotel.  All programming, the trade show, and rooms will be at the Minneapolis Hilton for 2022.
Registration Types and Pricing: 

NOT FOR EXHIBITORS!
PRE-REGISTRATION HAS CLOSED.  ONSITE REGISTRATION WILL BE OPEN:
TUESDAY, DECEMBER 6TH AT 9 AM
WEDNESDAY, DECEMBER 7TH AT 7AM
THURSDAY, DECEMBER 8TH AT 7AM
PRICING:
$240 – General Admission
$250 – Applicator Recertification (Categories A & H)
$250 – Applicator Recertification (Categories A & C)
$290 – Applicator Recertification (Categories A, C & H)
*Cancellations and requests for refunds must be received in writing prior to 30-days before the event; refunds will be processed less a $50 administrative fee.  No refunds will be made within 30-days of the event or for no-shows.*
HILTON MINNEAPOLIS
The  Hilton Minneapolis hotel offers a special room rate of $119/night if you book before December 5th, 2022 or until the room block sells out – whichever comes first! You can make your Minneapolis Hyatt hotel reservation online (below) or by phone at (612) 376-1000 and reference CROP.
9 AM - Registration Opens
1 PM - MCPR Plenary Session
2 PM - Pesticide Applicator Recertification (Category H: Seed Treatment)
3 PM - Exhibit Hall in the Grand Ballroom (on the 3rd level) Opens with Ice Breaker Reception
4:30 PM - MCPR Annual Meeting (in Exhibit Hall)
6:30 PM - Exhibit Hall in the Grand Ballroom Closes
7 AM - Registration Opens
8 AM - Pesticide Applicator Recertification
8 AM - General Session Crop Pest Management Short Course
9 AM - Exhibit Hall in the Grand Ballroom Opens
11 AM - Break and Opportunity to Visit the Exhibit Hall
12 PM - Lunch (Exhibit Hall)
1 PM - Concurrent Crop Pest Management Short Course Sessions
5 PM - Exhibit Hall in the Grand Ballroom Closes
7 AM - Registration Opens
8 AM - Concurrent Crop Pest Management Short Course Sessions
9 AM - Exhibit Hall in the Grand Ballroom Opens
11 AM - Exhibit Hall in the Grand Ballroom Closes
12 PM - Lunch
1 PM  - Concurrent Crop Pest Management Short Course Sessions
Trade Show Floor (included with registration)
* December 6th, 3 PM - 6:30 PM.
* December 7th, 9 AM - 5 PM.
* December 8th, 9 AM - 11 AM.
All breaks and lunch on Wednesday will be served on the floor of the trade show.
Ice

Breaker Reception

(included with registration)
Tuesday, December 6th at 3:00 PM
Come and celebrate the opening of the Trade Show floor!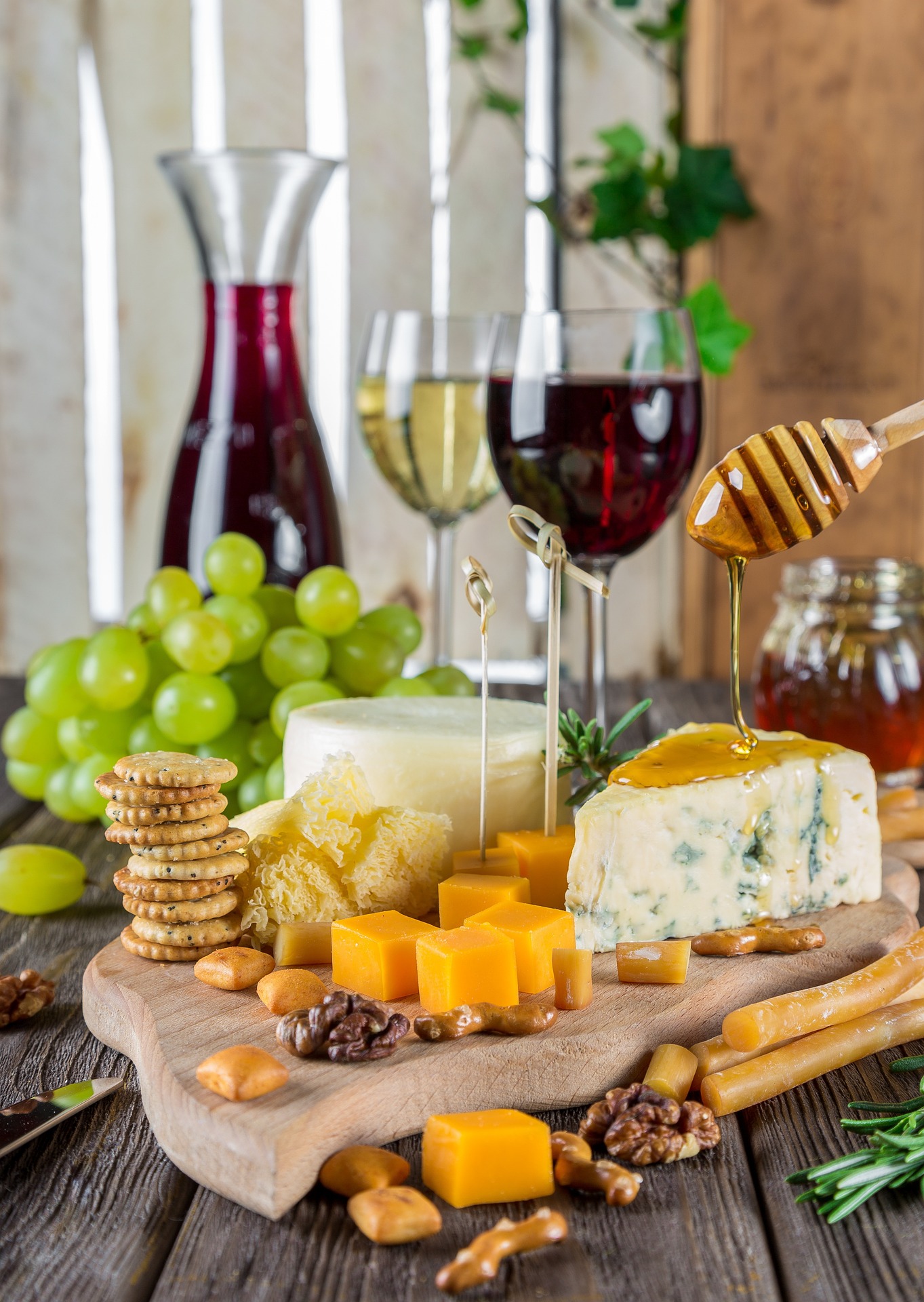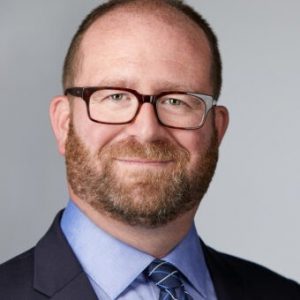 MCPR PLENARY SESSIONS
December 6th, 1 PM – 3 PM
What Will the Results of the 2022 Elections Mean for Minnesota and the Ag Retail Sector?  
Brian McDaniel
Both political parties have much at stake not only here in Minnesota, but also in the U.S. Congress this fall. With all 201 legislative seats up for election, we could be looking at a completely different power dynamic come January of 2023 in St. Paul. In addition, statewide offices that are up for re-election include Gov. Tim Walz, Attorney General Keith Ellison, and Secretary of State Steve Simon, as well as all eight of Minnesota's Congressional seats in the U.S. House of Representatives.
Prior to his lobbying career, Brian McDaniel served as Legislative Director to the Speaker of the Minnesota House, Director of Government Relations for the Minnesota Department of Employment & Economic Development, Director of Fiscal Policy for the Minnesota Business Partnership, a Member of the Metropolitan Council, and as Committee Administrator for the House Committee on Commerce, Jobs & Economic Development. He also is a guest speaker on Twin Cities political talk shows including TPT's Almanac and KSTP's At Issue. This election update and legislative preview will be one that you will not want to miss!
The Role of Farmer Advisors in Achieving Conservation Goals
Leif Fixen, The Nature Conservancy and Lourival Monaco, Center for Food and Agricultural Business at Purdue University
Leif Fixen is the North America Famer Advisory Strategy Manager for the Nature Conservancy. He also sits on the Minnesota 4R Nutrient Stewardship Council which is administered by the Minnesota Crop Production Retailers. Lourival Monaco is a postdoctoral research associate in agribusiness management and marketing for the Center for Food and Agricultural Business at Purdue University. His research efforts are focused on competitive intelligence, framework construction, and strategic planning in agribusiness.
In this presentation, Leif and Lourival will discuss how over the years a host of studies have explored how farmers' demographical and behavioral aspects affect the adoption of conservation practices. Among these factors are farm size, livestock number, and other farm characteristics, which have been positively associated with conservation practices adoption. One recent study, using data from the Purdue University Center for Food and Agribusiness, differentiates itself by analyzing a large number of farmer respondents, giving it a robust statistical backbone, but also the intention of broadening the body of knowledge on this timely subject.
Primary U.S. farm operations represented were categorized based on their sizes into small, midsize, and commercial/large groups, as well as various commodities including corn/soybean, wheat/barley, cotton, fruits/vegetables, dairy, cattle, and swine. This research has the goal of identifying and understanding the differences in behavioral and demographics variables between farmers who adopt agricultural conservation practices on their farms and those who don't. The analysis will be comprised of farmers' answers to relevant questions asking about conservation practices adoption.
This thought-provoking presentation will have a special emphasis for agricultural retailers and should prove to be extremely informative as we see an ever-changing agricultural landscape here in Minnesota and throughout North America.
PESTICIDE APPLICATOR RE-CERTIFICATION 
December 6th, 2 PM – 4:45 PM and December 7th, 8 AM - 5PM
These MDA-approved sessions are for applicators that need recertification credit in Categories A (Core), C (Field Crop Pest Management), and/or H (Seed Treatment). Workshop topics will include insect, disease, and weed updates, new pesticide safety topics, prevention of off-target movement of pesticides, and more.  Please bring your current license card with you.
Category A + H:  Attend December 6th from 2 pm to 4:45 pm and December 7th recertification sessions from 8 am to 11:45 am.
Category A + C:  Attend all December 7th recertification sessions (8 am to 5 pm).
Category A + C + H:  Attend all December 6th and December 7th recertification sessions.
Do You Need to Recertify? Please refer to your pesticide applicator license for your recertification due date. If the due date is 12/31/2022 then you will need to take a recertification workshop, or retest with MDA, by the end of 2022 in order to renew your license in 2023. You can also check the status of your license, including your recertification date, online at: http://www2.mda.state.mn.us/webapp/lis/default.jsp. For any licensing questions, please contact MDA at: 651-201-6615 or Pesticide.Licensing@state.mn.us.
Wednesday, December 7th and Thursday, December 8th
CROP PEST MANAGEMENT SHORT COURSE GENERAL SESSION
December 7th, 8 AM – 11 AM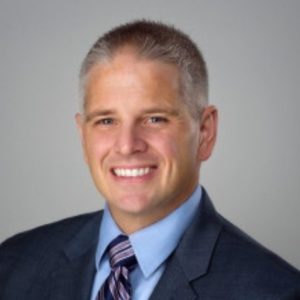 What's in Store for the Future of Fertilizer Prices?
Josh Linville, StoneX Financial Inc.
The fertilizer industry has been and continues to be swarmed with Black Swan events. From the impacts of the 2020 Derecho to current political and climate issues entangled in a cobweb of production shutdowns in Europe, these Black Swan events continue to stack up. Josh Linville of StoneX Group has been working to educate and inform the fertilizer marketplace on market happenings, the use of fertilizer futures derivatives to protect physical product, and forward market. While impossible to fully know what will happen in coming months, Linville will shed light on what has happened as well as what he is watching for going forward for signs of fertilizer prices going higher or lower.
Josh Linville is the Director of Fertilizer for StoneX Financial Inc. – FCM Division. Having grown up in Northwest Missouri on a family farm that raised row crops, tobacco and livestock, Josh brings a unique point of view to the fertilizer markets. With 20 years of experience in the fertilizer industry, Josh has operated in roles that have given him perspective on the market as a North American logistics specialist, a U.S.-based nitrogen producer, and General Manager of Trade in Melbourne Australia. Josh and his team, which spans around the world, have been hard at work educating the market on how to use fertilizer futures markets to not only offset price risk but also be able to sell products to farmers well before fertilizer producers release their physical sales programs.
Can Autonomous Equipment Fundamentally Change Economies of Scale and Farm Size?
Dr. Terry Griffin, Kansas State University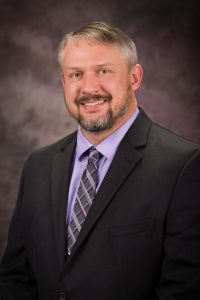 More horsepower and bigger equipment have created economies of scale ever since the first plow was put behind a horse or oxen. Manufacturers continue to build 'Bigger and Faster' but both technical challenges and legal restrictions are creating upper limits. Autonomous technologies have already proven to be a disrupter of this linear trendline of 'Bigger and Faster' in other parts of production agriculture.  The simplest and clearest example probably being the milking robots that were introduced thirty years ago in the Netherlands. The current shortage of farm labor may be the impetus for the rapid adoption of autonomous technologies in crop production much like it did 30 years ago in the dairy industry in the Netherlands. Dr. Griffin will talk about what the consequences of these technologies are for economies of scale and farm size in US agriculture.
Dr. Terry Griffin is Associate Professor and Cropping Systems Economist at Kansas State University specializing in farm management and digital technology. He holds BS in Agronomy and MS in Agricultural Economics from University of Arkansas and a PhD in Agricultural Economics from Purdue University. For his achievements in advancing digital agriculture, Griffin has received the 2014 Pierre C. Robert International Precision Agriculture Young Scientist Award, the 2012 Conservation Systems Precision Ag Researcher of the Year, and the 2010 PrecisionAg Award of Excellence for Researchers. He is past-Treasurer of the International Society of Precision Agriculture. He has authored two patents on digitial agriculture. In addition to presenting his applied research throughout North America, Terry has delivered invited presentations across Africa, Australia, and Europe. Terry and Dana have three wonderful teenagers.
CROP PEST MANAGEMENT SHORT COURSE CONCURRENT SESSIONS
December 7th, 1 PM - 5 PM and December 8th, 8 AM - 2:30 PM