2021 Short Course Programming Information
The 2021 CPM Short Course and MCPR Trade Show will be held EXCLUSIVELY at the Minneapolis Hilton hotel.  All programming, the trade show, and rooms will be at the Minneapolis Hilton for 2021.
Pre-registration has closed.  Onsite registration will open beginning Tuesday, December 7th at 9 AM.
Onsite registration hours:
Tuesday, December 7th:  9 am - 6:30 pm
Wednesday, December 8th:  7 am - 5 pm
Thursday, December 9th:  7 am - 11 am
Registration Types and Pricing: 
NOT FOR EXHIBITORS!
Only one registration type per person is needed!  If you need re-certification please register for the categories of re-certification you need - you can attend the rest of the show at no extra charge!
General Admission - $180

 

Technical Service Provider (includes lunch on Tuesday) - $200 

(limit of 40 registrations due to USDA Workplace Safety requirements)

Applicator Re-certification (Categories A & C) - $190

  

Applicator Re-certification (Categories A & H) - $190

Applicator Re-certification (Categories A, C & H) - $230

*Cancellations and requests for refunds must be received in writing prior to 30-days before the event; refunds will be processed less a $50 administrative fee.  No refunds will be made within 30-days of the event or for no-shows.*
HILTON MINNEAPOLIS
The room block at the Hilton Minneapolis hotel has sold out.
HYATT MINNEAPOLIS
The Minneapolis Hyatt hotel offers a special room rate of $116/night if you book before NOVEMBER 30 th, 2021 or until the room block sells out – whichever comes first! You can make your Minneapolis Hyatt hotel reservation online (below) or by phone at 877-803-7534 and reference MN Crop Production Retailers.
There is no mask mandate at the hotel!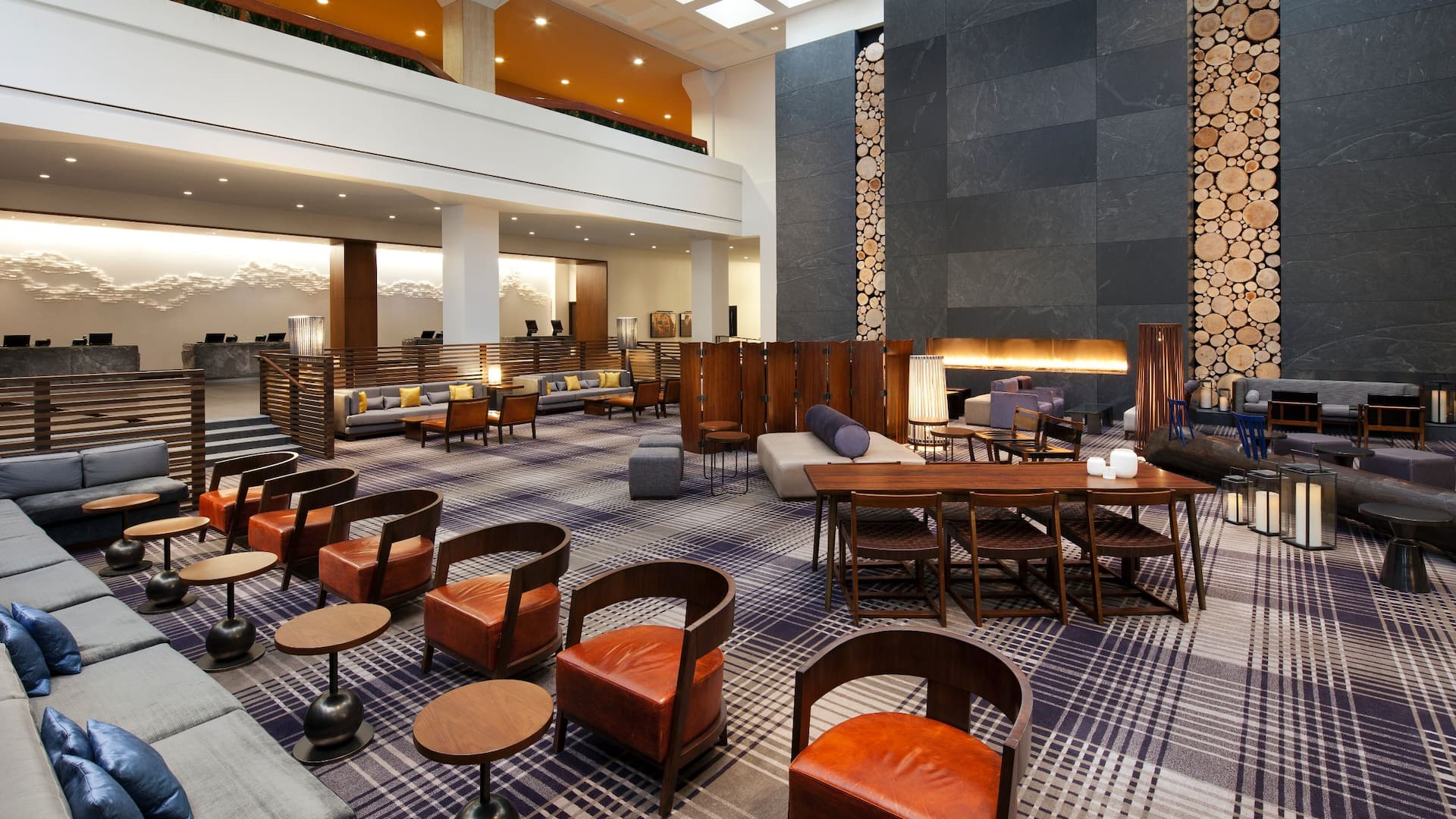 9 AM - Registration Opens
10 AM - Technical Service Provider Training
1 PM - MCPR Plenary Session
2 PM - Pesticide Applicator Recertification (Category H: Seed Treatment)
3 PM - Exhibit Hall in the Grand Ballroom (on the 3rd level) Opens with Ice Breaker Reception
4:30 PM - MCPR Annual Meeting (in Exhibit Hall)
6:30 PM - Exhibit Hall in the Grand Ballroom Closes
7 AM - Registration Opens
8 AM - Pesticide Applicator Recertification
8 AM - General Session Crop Pest Management Short Course
9 AM - Exhibit Hall in the Grand Ballroom Opens
11 AM - Break and Opportunity to Visit the Exhibit Hall
12 PM - Lunch (Exhibit Hall)
1 PM - Concurrent Crop Pest Management Short Course Sessions
5 PM - Exhibit Hall in the Grand Ballroom Closes
7 AM - Registration Opens
8 AM - Concurrent Crop Pest Management Short Course Sessions
9 AM - Exhibit Hall in the Grand Ballroom Opens
11 AM - Exhibit Hall in the Grand Ballroom Closes
12 PM - Lunch
1 PM  - Concurrent Crop Pest Management Short Course Sessions
Trade Show Floor (included with registration)
* December 7th, 3 PM - 6:30 PM.
* December 8th, 9 AM - 5 PM.
* December 9th, 9 AM - 11 AM.
All breaks and lunch on Wednesday will be served on the floor of the trade show.
Ice Breaker Reception

(included with registration)
Tuesday, December 7th, starting at 3:00 PM
Come and celebrate the opening of the Trade Show floor!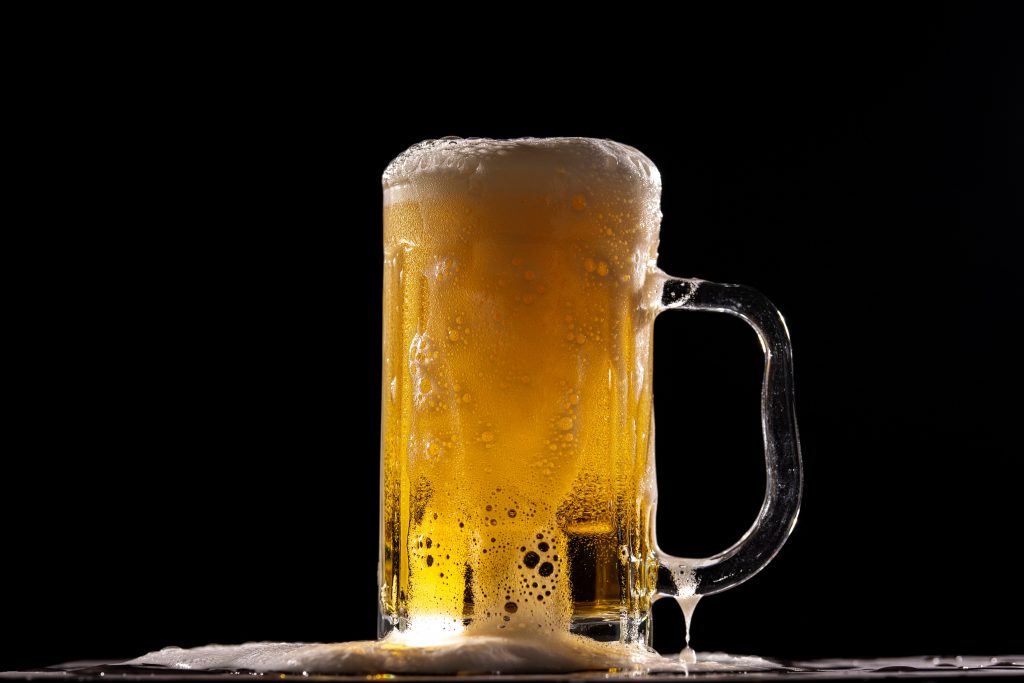 Go into any rural coffee shop or restaurant in Minnesota and you can often hear many opinions and statements about what is real or not real in terms of policies, programs, and products affecting agriculture. Sometimes these opinions are well thought out and researched while other times they are not. It takes time to develop a well-reasoned approach to understand how many of these statements or items really do affect agriculture. Taking the time to educate yourself about products, management practices, and unbiased scientific research, will pay dividends for you in the long run in your professional life as well as at the coffee shop! The 2021 edition of the CPM Short Course and MCPR Trade Show's goal is, as always, to provide you an, ag professional, that knowledge so you and your customers with you cannot just survive but thrive.
TECHNICAL SERVICE PROVIDER UPDATE
December 7th, 1 PM – 3 PM
This training will present the latest information from the USDA- Natural Resources Conservation Service (USDA-NRCS) on nutrient and pest management to TSPs certified in these categories in Minnesota.  This session will focus on the latest updates to the conservation practices standards for Nutrient Management (590) and Pest Management Conservation System (595) along with tips for documentation that is needed for payment in the EQIP and CSP programs.  The Conservation Activity Plan (CAP) process is changing.  Hear the latest information along with other updates on the TSP website, certification and recertification.  (Limit of 40 registrations due to USDA Workplace Safety requirements - must be registered for this event to attend!)
MCPR PLENARY SESSIONS
December 7th, 1 PM – 3 PM
What's Next for Farm Bill Programs?
Keynote Speaker Collin Peterson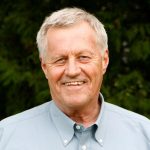 What is it like to be one of the chief architects of key federal legislation that affects American farmers,
ranchers, and growers on a daily basis? MCPR is thrilled to have one of Capitol Hill's most influential
agricultural policymakers in recent decades join us for a discussion on the finer points of how agricultural related legislation is crafted in Washington, D.C. As one of the key authors of the current Farm Bill, former Peterson will discuss the various titles and commodity programs that make up the Farm Bill, as well as what may be in store for the next Farm Bill. In addition, Peterson will discuss what life is like after serving in Congress for thirty years, as well as what the future of agriculture policy making will look like in a Congress that seems to grow more and more divided as the years go by. This keynote speech by former Congressman Peterson will be one that you will not want to miss!
Biography:  Congressman Collin C. Peterson represented Minnesota's Seventh District from 1991 to 2021. He served as Chairman and Ranking Member of the U.S. House Agriculture Committee from 2005 to 2021 and was instrumental in writing and passing four farm bills. He is a nationally recognized expert on agriculture policy and has a strong reputation for his steadfast commitment to bringing everyone to the table while offering positive and practical solutions to difficult problems.
Congressman Peterson grew up on a farm near Moorhead, Minnesota and was active in 4H, high school music and sporting activities, and working on the farm. He earned a BA in Accounting and Business Administration from Minnesota State University Moorhead, served in the National Guard, and went on to become a Certified Public Accountant in Detroit Lakes, Minnesota. He was elected to the Minnesota State Senate in 1976 and served for 10 years with a focus on the agriculture and tax committees.
Mr. Peterson is currently President and founder of his government affairs and public policy firm, The Peterson Group. He also has a partnership with Combest Sell and Associates in Washington D.C. to advise and consult on policies that bolster U.S. agriculture and rural America.
Are Fertilizer Prices Heading Toward Record Highs Due to a Series Of Black Swan Events?
The fertilizer industry is swarmed with Black Swan events. From the impacts of Hurricane Ida to political and climate issues entangled in a cobweb of production slowdowns in Europe and China, these Black Swan events continue to stack up. Josh Linville of StoneX Financial Inc. - FCM Division and his team have been working to educate and inform the fertilizer marketplace on market happenings, the use of fertilizer futures derivatives to protect physical product, and forward market. Linville will also explain how the Chinese government effectively banned phosphate exports through June 2022 on the heels of the news that China's production was already throttled by climate emission concerns from production plants. The impact is already being seen with prices, as China accounts for almost one-third of the world phosphate trade. Linville will use his unique perspective on the marketplace to help explain what is happening and why. He will detail how global fertilizer prices have gone from near historic lows to historic highs in a twelve-to-sixteen-month period as well as what to expect going forward.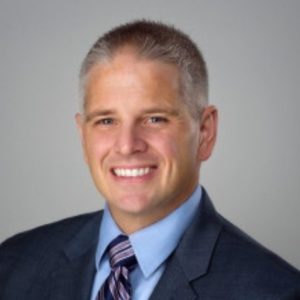 Speaker: 
Josh Linville is the Director of Fertilizer for StoneX Financial Inc. – FCM Division. Having grown up in Northwest Missouri on a family farm that raised row crops, tobacco and livestock, Josh brings a unique point of view to the fertilizer markets. With 20 years of experience in the fertilizer industry, Josh has operated in roles that have given him perspective on the market as a North American logistics specialist, a U.S.-based nitrogen producer, and General Manager of Trade in Melbourne Australia. Josh and his team, which spans around the world, have been hard at work educating the market on how to use fertilizer futures markets to not only offset price risk but also be able to sell products to farmers well before fertilizer producers release their physical sales programs.
Is the Struggle for Workforce Talent Here to Stay?
A big problem for ag retailers, manufacturers, distributors in the crop input industry is the struggle to find talent and create a pool of potential hires. Ag retailers need strong leadership and top employment recruits to succeed. But many are located in rural areas or smaller communities where the population is limited, and unemployment rates are so low that it's hard to find interested talent that fits the bill. This is why being proactive when recruiting an ag workforce is so important.  During this workshop, industry partners will share an overview of the talent recruitment issues, identify ways they are working through these issues and meet the MN State Centers of Agricultural Excellence Outreach team to share how they can help you connect with colleges and high school Agriculture programs.
Speakers: 
Judy Barka is the Assistant Director of AgCentric, the Northern Agricultural Center of Excellence. She lives on a family farm in Forest City, MN with her husband Randy and enjoys having her 4 kids and 7 grandchildren close by. Judy has worked in a variety of industries, but has always been a strong spokesperson for agriculture. She has been with AgCentric for 6 years and really has a knack for connecting with others. Judy is energized by helping students discover their potential in the Agriculture, Food and Natural Resources industry.
Keith Olander is the Executive Director of AgCentric, (a MN State Agricultural Center of Excellence).  He also oversees strategic agricultural partnerships at Central Lakes College as a Dean of Agricultural Studies.
As Executive Director of AgCentric, Keith's major responsibilities are to augment the capacity and enrollment in comprehensive agricultural education from K-12, through post-secondary to industry.   Workforce development includes building partnerships, developing seamless educational pathways, and informing audiences of the agricultural web that surrounds every person who enjoys a good meal and an environment that is sustainable.  Directing the work of Minnesota Farm Business Management is also a major part of his role for Minnesota State Colleges and Universities with 66 faculty at 8 colleges with nearly 3,000 students (farmers).  A key component of this program is farmer well-being and rural mental health.
Keith is married with 3 children and they reside in rural Staples.  Keith owns and operates a 450 acre crop farm consisting predominantly of a corn and soybean rotation along with a family sized garden.  Faith, family, and his passion for agriculture consume his schedule.
Arnie Sinclair serves as the President of Heartland AG Systems. He has spent his entire career in agricultural sales and marketing. He has 11 years of experience working in ag retail, holding several positions including Agronomy Manager for Harvestland Co-op. In 1993, he joined Ag Chem Equipment company, and held many management-level jobs there including Senior Product Manager for RoGator and Terra Gator products. In 2001, AGCO purchased Ag Chem Equipment Company. While at AGCO, Arnie held several management roles within the Application Equipment Division including Sales Manager, Director of Marketing for North America, Director of Sales for North America, and Director of National Accounts. Arnie was hired as General Manager of AG Systems, Inc. in 2014. In March of 2019, following the merger with Heartland Ag, Arnie was promoted to President of Heartland AG Systems. Arnie graduated from the University of Minnesota, where he studied Business, Sales and Marketing.
Abby Reiner has been around agriculture her whole life. The foundation of her passion for the industry started by growing up on her parent's cow/calf operation and being involved with a variety of agricultural-based organizations. She currently is a Marketing Communications Specialist at Heartland AG Systems in Hutchinson, Minnesota. Abby graduated from South Dakota State University with a Bachelors degree of Science in Agricultural Communications and Animal Science. While in college at South Dakota State, Abby held four diverse internships that gave her experience in several different areas of agriculture including 4-H Extension, Agronomy, AFNR Extension, and Marketing. After her marketing internship at Heartland AG Systems, Abby was promoted to a full-time employee. In her current position she manages trade shows, branding, social media, and digital content.
Dale Johnson serves as the Senior Operations Manager of Ag Partners, a grain and ag supply cooperative serving approximately 7,000 customers in Southeastern Minnesota and Western Wisconsin. He has been with the cooperative for 27 years serving in several different departments including feed, agronomy, petroleum, LP gas and grain. Dale and AgPartners are involved in a number of partnerships that help them serve their customers better, including Western Wisconsin Ag Supply, Western Wisconsin Nutrition, and Red Wing Grain. In his free time, Dale enjoys spending time with his family, as well as hunting, fishing, and golfing. He graduated from the University of Wisconsin-River Falls, where he studied soils science and agronomy.
PESTICIDE APPLICATOR RE-CERTIFICATION 
December 7th, 2 PM – 4:45 PM and December 8th, 8 AM - 5PM
These MDA-approved sessions are for applicators that need recertification credit in Categories A (Core), C (Field Crop Pest Management), and/or H (Seed Treatment). Workshop topics will include insect, disease, and weed updates, new pesticide safety topics, prevention of off-target movement of pesticides, and more.  Please bring your current license card with you.
Category A + C:  Attend all December 8th recertification sessions.
Category A + H:  Attend December 7th from 2 pm to 4:45 pm and December 8th recertification sessions from 8 am to 11 am.
Category A + C + H:  Attend all December 7th and December 8th recertification sessions.
Do You Need to Recertify? Please refer to your pesticide applicator license for your recertification due date. If the due date is 12/31/2021 then you will need to take a recertification workshop, or retest with MDA, by the end of 2021 in order to renew your license in 2022. You can also check the status of your license, including your recertification date, online at: http://www2.mda.state.mn.us/webapp/lis/default.jsp. For any licensing questions, please contact MDA at: 651-201-6615 or Pesticide.Licensing@state.mn.us.
Wednesday, December 8th and Thursday, December 9th
CROP PEST MANAGEMENT SHORT COURSE GENERAL SESSION
December 8th, 8 AM – 11 AM
Recruitment Strategies in a Post-Pandemic World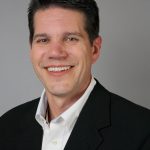 Mark Waschek joined Ag 1 Source, a Professional Agricultural Recruitment Firm, in 2006. Since that time he has been responsible for leading the Agronomy, Seed, Crop Production, and Grain activities of the organization in the upper Midwest. He became a partner in the firm in 2007, and has continued to be a leader in the industry while working with job seekers and organizations throughout the US and Canada. Working from entry level sales positions to CEOs, he has successfully improved hiring practices in companies ranging from small agronomy operations to Fortune 100 companies. In addition to recruiting and consulting, Mark has been writing Human Resource based articles for CropLife Magazine since 2008 and has assisted several state and national ag organizations develop programs and resources to improve hiring and employee retention practices for their members.
In March 2020, the pandemic brought about challenges throughout our industry hire, train, engage, and retain our employees. Even as we learn to live with these changes, we are also finding that attracting and retaining the right skills to grow the business have become an event greater challenge.
Our work with agri-businesses over the past year has revealed that the fundamental principles of hiring and retaining have not changed. However, what is now required of business leaders, is a shift from traditional recruiting and interview process to a more nuanced approach to the way an
organization establishes their overall talent management strategy. Implementing just a few of these tactics can have a significant impact on your ability to hire your future talent.
In this session you will learn:
What challenges did the Pandemic create, and which of those challenges are now the new "norm" that require an immediate change in your recruiting process.
How did the pandemic affect the way your future employees approach a career change, and how to use that to your advantage.
What are the key steps your organization can take in 2022 to gain the edge on your competition for top employees in the market.
Examples of how other businesses like yours have been able to significantly enhance the effectiveness of their hiring and retention strategies with only minor adjustments.
Growing and Selling Carbon Credits in US Agriculture: How will this effect Minnesota Farmers?
Kiel is the Executive Vice President of AgOutcomes. In this role, Adam co-administers the Soil and Water Outcomes Fund, an innovative carbon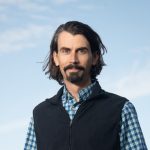 and water quality ecosystem service program serving farmers in ten states. Adam has over 20 years of experience in the field and has held prior roles with the Iowa Soybean Association, Iowa Department of Natural Resources, and National Park Service. The Soil and Water Outcomes Fund provides financial incentives directly to farmers who transition to on-farm conservation practices that yield positive environmental outcomes like carbon sequestration and water quality improvement. The Outcomes Fund provides new market opportunities and revenue streams for farmers by selling these environmental outcomes to the public and private customers. By bundling individual producer's, environmental outcomes of on-farm conservation practices, the Outcomes Fund delivers substantial per-acre payments to farmers and extremely competitive environmental outcome pricing to their customers. The Soil and Water Outcomes Fund was developed in 2019 by the Iowa Soybean Association in partnership with Quantified Ventures, an impact investment advisory firm. Over the past year the Outcomes Fund has experienced a 10x growth and now operates in ten states.
Key takeaways from the presentation will include:
Basics of carbon and ecosystem markets
Quick comparison of various market programs
Who is buying carbon and ecosystem service credits?
Key questions farmers and farmer advisors need to ask before entering into a contract
What data is required for farmers to participate and how are credits measured
How will the farmer choices and changes effect crop inputs and crop consultants?
Outlook on the future of carbon and ecosystem service markets
Outlook for Crop Input and Commodity Prices in 2022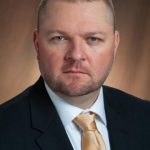 Dr. Bryon Parman is the Agricultural Finance Specialist at North Dakota State University. Dr. Parman came to NDSU from Mississippi State University where he worked in a similar role from 2013 – 2018. Dr. Parman received his Ph.D. from Kansas State University in agricultural economics and is originally from a large corn and cattle farm in southwestern Nebraska. Dr. Parman specializes in the areas of farm/ranch management, agricultural finance, and production agriculture. Bryon is the editor of Agriculture by the Numbers, a monthly NDSU Farm Management publication on current issues facing the region's agricultural economy. Dr. Parman also concentrates on macroeconomic issues related to agriculture and their overall impact.
In his update for 2022, Dr. Parman will address a number of agronomic and economic issues facing ag
professionals and growers including:
Supply and Demand outlook for Fertilizer and Equipment
Land Values and Rent costs
World-wide commodity demands and price outlooks
Farmer Financial conditions for the upper Midwest going into 2022
CROP PEST MANAGEMENT SHORT COURSE CONCURRENT SESSIONS
December 8th, 1 PM - 5 PM and December 9th, 8 AM - 2:30 PM
Wednesdays and Thursday's concurrent sessions continue the strong educational program with a wealth of pest, crop and fertilizer management topics including new research on corn rootworm management, drought tolerance in corn, corn nitrogen management & water quality and the status of soybean gall midge. Other sessions include return on investments for various soybean inputs and management strategies, Integrated Pest Management options for soybean insects as insecticide options change, risks and management of corn and soybean diseases, status of Palmer Amaranth in Minnesota, using cover crops in a corn-soybean rotation, alternative annual and perennial cropping systems, weed control options for 2022, metabolism-based herbicide resistance, long term tillage research, incorporating manure directly into cropping systems and understanding soil health among other topics. This year we will also offer selected "Hot Topics" in research and updates in 30-minute sessions for people to self-select based on their interest.